My name is Juan and I have been struggling to stay awake for as long as I can remember
Trying to stay awake when you're sleepy feels a lot like constantly living with a grey cloud over your head. This mental and physical weakness is very much like a constant, pestering "fog".
Going through middle school, I would oftentimes pull out random notes and trinkets from my book bag and play with them during class. The teacher probably thought I couldn't care less about class. The reality was that playing with random trinkets was the only way I could stay awake during class.
Though I didn't realize it back then, my tendency to fall asleep during class, study sessions and while in the car was an actual medical problem.
I was diagnosed with sleep apnea a few years ago.
My life completely changed, when I started using CPAP.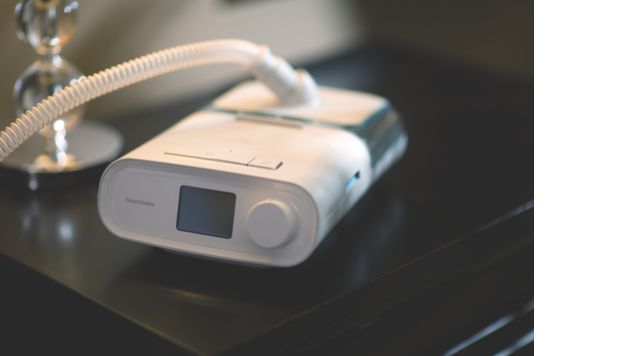 The difference that good sleep produces on the human body: better focus, better social awareness, improved learning, higher energy… is nothing short of indescribable.
I've lived in "the fog" longer than I've lived outside of it. If there's one thing I am absolutely certain about is that no one should have to live in this state their whole life.
Unfortunately, many people do. The Center for Disease Control has declared sleep deprivation a national epidemic. As many as 70 million people suffer from some kind of sleep disorder in the US. That is not even counting the people that aren't even aware that they're affected by a sleeping disorder.
Sleep deprivation is very debilitating, having to wake up every day feeling like you barely slept the night before sucks. I understand that.
It doesn't stop there
Sleep deprivation has been linked to a long list of other health problems, such as cardiovascular disease and weight gain.
I have an intimate understanding of the problem that is sleep deprivation because I've been there myself. My wish for the site is to help you regain control of your sleep so you can live a fully rested life.
In Rested Life, we focus on the topics of sleep apnea, snoring, and sleep hygiene as I've personally experienced problems associated with them for years and they affect a large percentage of the world. We also publish useful, honest, and well-researched reviews meant to be of practical use to our audience.
If you have questions about any sleep-related issues, have suggestions for content or product reviews you would like to see, or want to talk to me about anything else at all, it would be my pleasure to help.
No more sleepy days
No more trouble falling asleep
No more trouble focusing
Step out of the fog
Stay Rested
Juan Avila
Founder of Rested Life